Friends of parkview
Friends of Parkview
Charity number- NIC 103334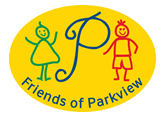 Friends of Parkview is a recently established and registered charity (2015). The trustees are parents, staff and friends of the school who meet once a month.
Our main objective is to enrich the school experiences of the pupils in Parkview School.
We do this by:
Raising funds for school projects outside the normal school budget.
Promoting the school within the local community.
Organising social functions and supporting school activities as required in order to develop the relationship between parents and school.
Engaging in activities which support the school.
Last year, thanks to the generosity of family, friends, staff and local community groups, we raised an amazing £56,836.82. With the support of Lord Taverners, we were able to purchase a new wheelchair accessible minibus for the school. We also paid for some much needed classroom resources, Rich Music, a new school keyboard and the creation of a beautiful friendship garden.
This year we are embarking on yet another ambitious project. Three early years classes urgently need a safe, accessible, play area in which to explore, play and learn together. The cost of providing a safe, fun, challenging outdoor play and learning environment, which meets the children's needs appropriately and ensures that they take steps towards reaching their full potential is £42,000, a huge amount of money.
Some of the fund raising activities we are planning for the year ahead include:
Non uniform Friday's- staff and pupils
Christmas/ Easter ballots
Sponsored walk/ travel
Shopping day in a Dublin outlet
Pupil disco
Supermarket bag packing
Golf day
Rainbow colour run
Any parent/ friend may join Friends of Parkview. The new committee is elected at the beginning of every school year. Please contact Jillian McGarry (FOP Chair) at the school address if you would like to support any of our fundraisers, or have any ideas or suggestions for future events.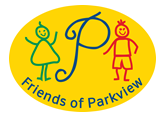 Friends of Parkview Committee